Kinnusen Mylly produces wheat, rye and barley flours, along with a range of organic products, all made of the purest high-quality grains grown in northern Finland.
Flour package sizes
Our flour products are sold in consumer packages of 2-10 kilos as well as bags of 20-40 kilos and large bags.
Our consumer packages are available in all well-stocked supermarkets in Finland.
Most of our flours are sold to the bakery industry in bulk.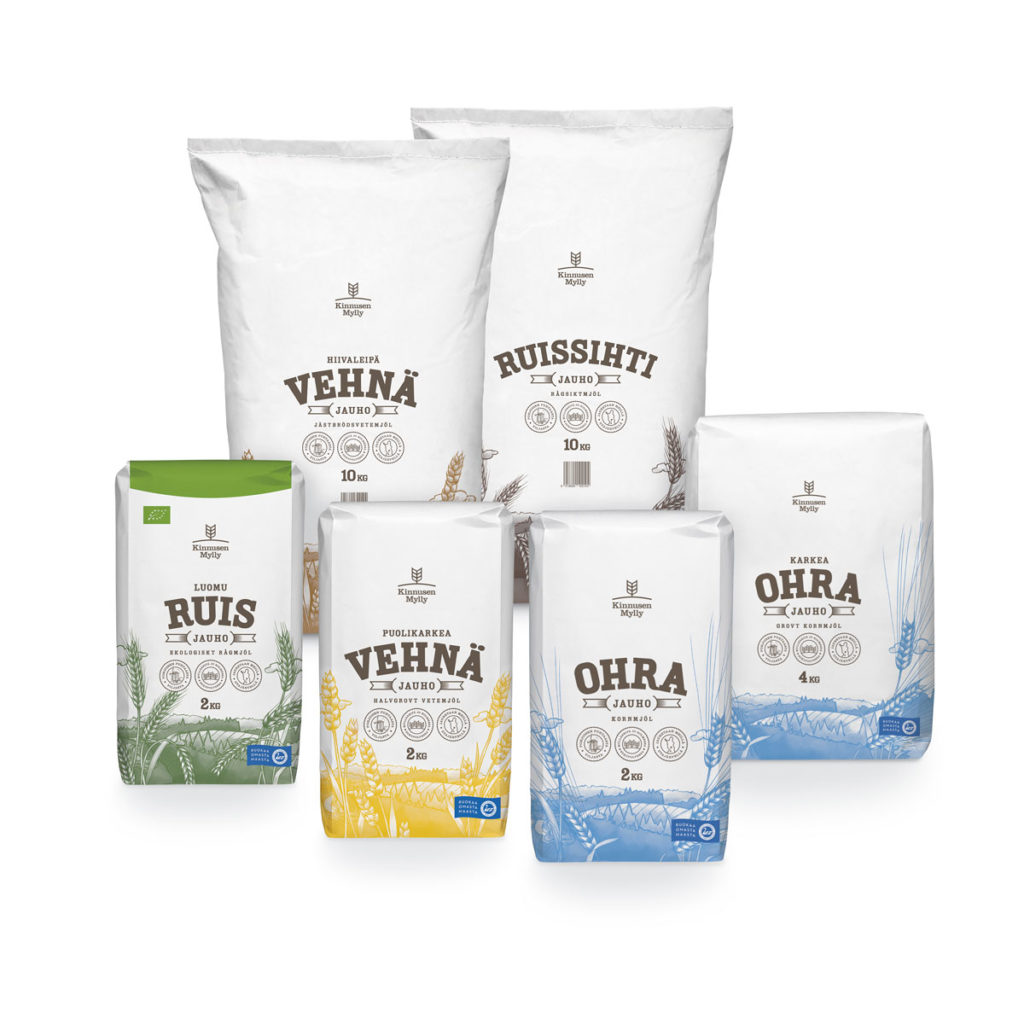 Valued by bakeries
Our customer bakeries value the northern wheat we use because of its strength and high protein content. The barley and rye flours that are typically used in baking in northern Finland are also full of flavour and rich in nutrients.
Our customers include small artisan bakeries as well as some of the largest food companies in the Nordic countries.
Responsible mill
Our wheat, rye and barley products have been granted the FSSC 22000 food safety management certification, which is part of the mill's commitment to responsible operations and food safety management.
Would you be interested in becoming our customer?
Would you like to know more about our flour products? Please get in touch.
Sales and marketing
Annu Kuure, annu.kuure@kinnusenmylly.fi, tel. +358 8 5144 745
Marja-Riitta Kinnunen, marja-riitta.kinnunen@kinnusenmylly.fi, tel. +358 8 5144 746
Production
Toni Kuure, toni.kuure@kinnusenmylly.fi, tel. + 358 8 5144 748
Managing Director
Aarne Kinnunen, aarne.kinnunen@kinnusenmylly.fi, tel. +358 8 5144 714